Friday, September 28, 2012
Literary Agent Interview - Cheryl Pientka
Dear, Readers,
Welcome to the site. If this is your first time visiting us, we encourage you to check out our literary agent interviews. Some of them are on this launch page, and the rest are under the link to the left "New Literary Agents." This week we have a new interview. Our featured literary agent is Cheryl Pientka of the Jill Grinberg Literary Agency. As always, thanks for visiting the site.
If you have questions or comments, please drop us a note. We love hearing from our readers and helping folks like you. Thanks so much.
Stacey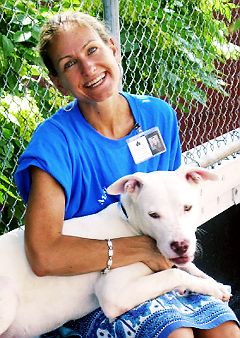 CHERYL PIENTKA
Cheryl Pientka spent her 20s working at trade magazines and for The Associated Press in Washington, D.C. and New York. After pursuing an MS in Journalism from Columbia University Graduate School of Journalism, she became a part-time assistant in a literary agency and has been happily involved in book publishing for the past 11 years. She is currently the subsidiary and foreign rights director and an agent with Jill Grinberg Literary Management and is interested in children's, YA and adult women's fiction and narrative non-fiction and memoir. A few notable clients include Christopher Healy (THE HERO'S GUIDE TO SAVING YOUR KINGDOM series, Harper Collins 2012, 2013, 2014), Katie D. Anderson (KISS AND MAKE UP, Amazon Children's Publishing 2012), and Sarah Smiley (DINNER WITH THE SMILEYS, Hyperion 2013).
Q: Thanks so much for speaking with us. What can you tell us about the history of the Jill Grinberg Literary Agency? When and how did it begin? Who were some of the early and/or better known clients?
CHERYL PIENTKA: Jill was a founding partner of Anderson Grinberg Literary Management, Inc., then formed her own literary agency - Jill Grinberg Literary Management - in 2006. Jill began agenting in 1993, and a number of her clients, including bestselling authors Garth Nix, Jennifer Holm and T.J. Stiles are authors she has been working with for upwards of 15 years.
Q: What type of book does the agency get most excited about?
CHERYL PIENTKA: Besides new work from our clients? J We have a variety of interests and we represent everything from middle grade and YA to adult fiction and narrative non-fiction, history, feminism, memoir, etc. The works that have prompted a lot of excitement in the office have been sent to us from relatively unknown authors whose writing simply jumped off the page and made us want more after we finished reading. The writing usually has an emotional core or, in the case of non-fiction, the author just sweeps us up in the story so that we feel we're experiencing it as it happens or explains things in such a way that our interest in the topic is really sparked. And of course, we always love to get a new manuscript from our established authors, whether it's the highly anticipated continuation of a series or something entirely new.
Q: What "blanket" advice would you give to most authors querying your agency?
CHERYL PIENTKA: We receive a lot of queries, and we ask that authors keep them to a page if possible. We're looking for a synopsis of the book and any writing credentials the writer may have, along with the first 50 pages or so of the work. We're moving away from getting (snail) mail queries, and we are asking authors to contact us by email. It might also be helpful to do some research on us to see what we've sold and what tends to interest us.
Q: For someone who has just completed his/her book and has no idea how publishing works, what advice would you give to them regarding how to publish a book? What three or four things does a new author have to do to be successful (i.e., beyond writing an amazing book that everyone wants to read and share with their friends)?
CHERYL PIENTKA: The first piece of advice I'd offer to writers is to make sure the manuscript is as perfect as it can be before they submit it to agents, and not just in terms of grammar and proofreading (though that should be pretty obvious). I'm a big fan of workshopping one's writing, and I think writing groups can help, not only in terms of critique, but also in the support members offer. There are terrific groups online and writers' online conferences, like WriteOnCon.com (it's for children's writers), which has great forums and offers critiques on queries, and has live chats with industry people.
In fact, it's a good idea to learn about the publishing industry and the publishing process to get familiar with how it all works. Even before the manuscript is in shape to send to an agent, a writer can be searching out publishing news online, reading Publishers Weekly if possible and HOW TO PUBLISH A BOOK blog. Before submitting, research agents carefully to make sure interests are aligned. Writers can do this by browsing websites like the Association of Authors Representatives and looking at the acknowledgments page of books that appeal to him or her; most authors give a shout-out to their agents. Also, on Mondays Publisher's Lunch does a weekly roundup of the books agents sold the previous week, and it's free. Its paid-subscription sister site, Publishers Marketplace, has a comprehensive section on book deals going back to 2000. Follow other writers on twitter and facebook, attend readings by authors of interest and always ask questions.
Q: If someone wanted to be a literary agent, what is a common pathway into the business?
CHERYL PIENTKA: Internships! Many agencies offer internships, and we've had some very talented people work with us over the last few years, some of them now in positions at other agencies others at major publishing houses. I also recommend the Columbia Publishing Program and the NYU Summer Publishing Institute. Both schools have an impressive list of speakers from the industry and offer job placement opportunities.
Q: How does your agency handle film and foreign rights?
CHERYL PIENTKA: I'm in charge of our foreign rights department, and I oversee a network of subagents around the world who submit and sell our author's work to publishers in their territories. We've also established relationships by meeting foreign publishers face-to-face at major book fairs and in our offices when they visit.
We work closely with a well-established network of book-to-film agents to sell our authors' work.
Q: What are your feelings about eBooks? Specifically what advice would you give to authors on the fence between self-publishing their eBook and entering traditional publishing via the querying and agency process?
CHERYL PIENTKA: I'm excited that more content is being made available online as e-books and e-articles. How great is it that established authors can see their out-of-print work win new audiences, and that through the creation of Kindle Singles and sites like Atavist, we're seeing a re-emergence of long-form journalism! E-article sites are curated by editors who we trust are choosing and promoting the very best work they receive. But the self-published ebook universe is still developing. The biggest question is how do writers get their work noticed? With all the news lately about buying e-book reviews, can a purchaser even trust that the ebook they buy is going to be good?
Because of this, I still advise new authors to try the querying and agency process first. Traditional publishers tend to pay the author for his or her work before it's published. The publisher pays for the editing of the work, the promotion and marketing and makes sure the book gets on bookstore shelves. When an author self-publishes, the cost for this comes out of his or her own pocket. Lately, I've been seeing queries from well-reviewed self-published writers who aren't seeing a lot of online sales and have come to us in the hopes of getting a traditional publishing deal, in effect, using their e-book reviews and audience as a platform.
Q: What authors are you most excited about this coming year?
CHERYL PIENTKA: There are many! Nicholas Montemarano, Marissa Meyer, Jaclyn Moriarty, Rachel DeWoskin, Jennifer Thorne, Kevin Hearne, Alan Silberberg, Bess Lovejoy, Alaya Dawn Johnson, Jen Larsen, Jon Skovron, Sarah Smiley, Katie D. Anderson, Margo Lanagan, Melina Marchetta, Susanne Winnacker, Garth Nix, Sean Williams, Dr. Cuthbert Soup, Johan Olander, Beth Ain, Matt Holm, Jenni Holm, Fiona Wood, Kirby Larson...
Q: Thanks so much for speaking with us, Cheryl. We know you're extremely busy, and we appreciate your time.
8:44 pm edt
Wednesday, August 15, 2012
Literary Agent Interview - Matthew Bialer
Dear Readers,
Thanks so much for visiting the site. If this is your first time to How to Publish a Book, we welcome you. This week we continue our series of literary agent interviews with Matthew Bialer of Sanford J. Greenburger Associates, Inc. SJGA is one of the oldest, most prestigious literary agencies in the country (see History), and we're thrilled to have Matthew speak with us.
Stacey
MATTHEW BIALER
Matt has been in the publishing community since 1985 (including 14 years in the book division of the William Morris Agency), representing fantasy, science fiction, thrillers, and mysteries as well as a select group of literary writers. He represents many veteran authors, but also enjoys finding unique new voices. He also loves smart narrative nonfiction including books about current events, popular culture, biography, history, music, race, and sports.
Q: You've been in the publishing business a long time. What has sustained your love for books and authors so well for so long?
MATTHEW BIALER: That the business is unpredictable and you never know what may fall in to your lap. That is always exciting. And I always try to stay broad in my interests. I am known primarily for science fiction and fantasy but I handle literary novels, thrillers, mysteries, narrative nonfiction. I don't think I could just handle one genre all of the time.
Q: How did you first enter the profession of being a literary agent?
MATTHEW BIALER: Well, I knew I wanted to be in publishing and I was starting to send my resume out right after I graduated from Vassar College. I wanted to be in publishing solely because of my romance with books. I had a friend (still do) named Jane von Mehren who was then an editorial assistant at Crown. She has since become quite a force at Random House. Anyway, she told me that a literary agency was looking for an assistant. I replied "What is a literary agency?". I really had no clue. She said "Well, you know how actors and actresses have agents? Writers do too." I had no idea. It was the first resume I sent out and I got the job being an assistant to the then President of Curtis Brown Limited named Perry Knowlton. I learned a lot from being one of his two assistants. I also got to see how the company was run. I didn't stay there for long and I did try to find a job at a publisher but I was told I would have to start at the bottom again. So I left Curtis Brown after a year and a half and went to then William Morris Agency (now William Morris Endeavor) and stayed there for 14 years. I have been at Sanford J. Greenburger for almost ten years now.
Q: For folks who are completely unschooled in the business of how to publish a book, what exactly does a literary agent do for his/her authors?
MATTHEW BIALER: We do a lot. We read the manuscripts and give feedback. A first novel has to be about 90% there in order to sell it. I mean it has to be in that kind of editorial shape. We find the editors and publishers for the book. We're Yenta the Matchmaker. And we try to hold back as many rights as possible for a client so we can make subsidiary rights deals for the client (foreign rights, film rights, etc.) Some authors sell in a lot of territories and can get a cottage industry going. And most authors love to be published in other lands. There is something very fulfilling about that. We also just plan manage the career. Is this book idea a good one? My editor just left. What do I do? We are the constant in their lives.
Q: If you had to pick one or two of the highest points in your career as highlights, what two events would you say made you the happiest?
MATTHEW BIALER: My assistant Lindsay Ribar says hiring her! Well one of them is definitely the success of Patrick Rothfuss and his novels THE NAME OF THE WIND and THE WISE MAN'S FEAR. He is an amazing writer. I think I knew what I had in him and I have guided his career well. There was a certain path we took and decisions that we made together and I think my long experience came in to play. We were looking for a publishing partner who shared our passion and vision and we found that in Betsy Wollheim from DAW.
Oh, I don't know. There are so many. Working with Tad Williams for such a long time and watching him grow and morph as a writer. I have loved being around his great successes. I love being an early reader of his books when I know that fans are salivating to read it. W. Michael and Kathleen O'Neal Gear. They are in such a unique niche of prehistory novels and it is fun to work with them. I placed an important French author named Seb Doubinsky in this country. It is a novel entitled GOODBYE BABYLON and I sold it to the Black Coffee Press. It was just a great feeling that an author who Michael Moorcock so admires had found a home in the States. I sold a novel entitled THE THING ABOUT THUGS by Indian writer Tabish Khair to Houghton Mifflin Harcourt. Another breakthrough.
Q: What kinds of books are you most interested in representing?
MATTHEW BIALER: Anything that is good and fresh. Something that will surprise me and make me want to get back to reading so I can finish it. I like a voice.
Q: How do you hear about new authors and find new clients to represent?
MATTHEW BIALER: Many different ways. Referrals from other clients is common. And we do look at our slush pile. I have found many, many clients in there over the years. I used to think that good literary novels could not be found in the unsolicited for a variety of reasons. They usually came from an MFA program or another literary writer. But the internet has changed that. Writers from all over the world are connecting and finding each other and cross pollinating.
Q: Which writers' conventions do you regularly attend?
MATTHEW BIALER: Before I became a father I used to go a lot to the World Fantasy Convention and Boucher Con. I sometimes go to Thriller Fest. And other things here and there.
Q: What advice would you give to an author who is on the fence about self-publishing his/her eBook vs. engaging in the traditional querying and submission process?
MATTHEW BIALER: I think that said writer should at least try to get a publisher or agent first. Most of the time, self publishing does not lead anywhere. It is the very few who find that success. The same could be said for conventional publishing but at least a store can order the book. I am not against self publishing at all but I urge said writer to try the other way first. Sometimes, someone can't find an agent for the simple reason that the query letter is not engaging enough. I urge authors to study the business. Learn how to write a good query letter that describes the book effectively. Engage. Do some research on the agent you are querying and don't just shot gun it out there. Find out what the agent represents and use this info in the query letter. I am always more impressed when a querying author says I wanted to send this to you because you are the agent of so and so and you may like my book. Homework. Homework.
Q: Which books and authors are you most excited about in the next six months?
MATTHEW BIALER: STORMDANCER by Jay Kristoff, Brilliant first steampunk novel.
EVERYONE SAYS THAT AT THE END OF THE WORLD by Owen Egerton. Just a wild Tom Robbins-like romp.
SEA MONKEYS by Kris Saknussemm. A wonderful, beautiful baby boomer memoir that is both hilarious and heartbreaking.
Q: Thanks so much for speaking with us, Matthew.
_____
Next up we have an interview with Cheryl Pientka of Jill Grinberg Literary Management. Check back often at How to Publish a Book to see this and many more literary agent interviews.
9:40 am edt