Dear Readers,
Spring is here! As the weather turns warm across the Northern Hemisphere, we here at HowtoPublishaBook.org are dedicated to bringing to you the best literary agent interviews in the business. If you haven't bookmarked our site, do so now. Over the next few weeks, we have several literary agent interviews queued to run on the site, and you wouldn't want to miss a beat.
As always, we are extremely grateful for your interest and support, and we operate first and foremost to serve you, Dear Reader, with fresh insight and perspectives into the world of book publishing. This week's interview features Ann Collette of the Helen Rees Literary Agency.
Welcome and enjoy the interview. Thanks so much, everyone.
Stacey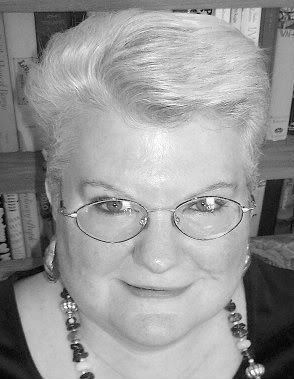 Ann Collette was a freelance writer and editor before joining the Helen Rees Literary Agency in 2000. Her list includes Skin River (St. Martin's), The Bone Factory (St. Martin's) and The Mirror's Edge (St. Martin's), all by Steven Sidor; Signs in the Blood (Bantam), Art's Blood (Bantam), Old Wounds (Bantam), and In A Dark Season (Bantam), all by Vicki Lane; and God Said Yes (Berkley) by Heather Hornback-Bland and Ninie Hammon. She likes literary, mystery, thrillers, suspense, vampire, and women's fiction; in non-fiction, she prefers true crime, narrative non-fiction, military & war, work to do with race & class, and work set in or about Southeast Asia.
HOW TO PUBLISH A BOOK: How did you get your start in publishing?
ANN COLLETTE: I was a freelance writer and editor for 15 years before becoming associated with the Rees Literary Agency. I've always been an avid and very opinionated reader so on my own started submitting book reviews to various publications. Eventually somebody published one and I used that clip as the basis for my entry into getting paid for what I wrote. I joined a writer's workshop and other writers in the group appreciated my eye for detail so much they offered to pay me to critique their manuscripts outside of the workshop. From there word of mouth led to other jobs and eventually I built up enough references to be in a position to offer professional editorial services.
HOW TO PUBLISH A BOOK: How would you describe the mission of the Helen Rees Agency?
ANN COLLETTE: Before I joined the agency, Helen's primary focus was on business, health, and other works of nonfiction. When she decided she wanted to do more fiction, she hired me to assess manuscripts. She liked my work and asked me to join the agency as an associate. Initially I was looking for literary and women's fiction but over time I found my niche with category fiction, particularly mysteries and thrillers. Lorin Rees joined the agency a few years ago and represents nonfiction, literary and commercial fiction. Our newest associate, Nicole LaBombard, does literary fiction, some nonfiction, but also enjoys YA.
HOW TO PUBLISH A BOOK: How did the agency get its start?
ANN COLLETTE: Years ago, Helen Rees worked for then-mayor of Boston Kevin White and in that capacity made a lot of contacts. In 1983 she decided to both utilize these contacts and her love of books by starting the agency.
HOW TO PUBLISH A BOOK: What are you most interested in representing?
ANN COLLETTE: I love literary and commercial fiction, particularly books suited for book clubs. But, as I mentioned earlier, I also love category fiction—mysteries, thrillers, suspense, urban fantasy, horror, and even western. I don't represent YA or children's, romance, sci-fi, and high fantasy (Lord of the Rings-type of books). Over time, I've also started representing nonfiction, including memoir, biography, anything to do with race or class and WWII (especially material set in the Asian theater). I also love fiction and nonfiction set in Southeast Asia.
HOW TO PUBLISH A BOOK: What are your thoughts on eBooks and whether traditional publishing can thrive in an increasingly digitized world?
ANN COLLETTE: Right now eBooks make up about 9% of the market, but everyone knows that's going to change; how much it's going to change, no one is certain of yet. The only thing that's clear is that eBook sales for major established writers are extremely good, whereas for a new writer breaking into the market, they are at the least, modest. When paperbacks were first introduced in 1939, traditional publishers thought it was the end of the business as they knew it. Instead, when the dust settled, paperbacks existed alongside traditional hardcovers and enhanced the sales of both. I suspect this is what eventually will happen with eBooks.
Right now, there's a lot of enthusiasm for digital self-publishing, but readers of these books (when they're aware of them, that is) are too often disappointed by their poor quality. So, as far as I'm concerned, there will always be a place for traditional commercial publishing because readers can rely on them to produce only the best of what's out there.
HOW TO PUBLISH A BOOK: What is the best way for prospective clients to contact you regarding representation?
ANN COLLETTE: Email me at agent10702@aol.com. For fiction, include a terse query and the first chapter of your novel in the body of an email (like most agents, I don't open attachments from people I don't know). For nonfiction, a detailed query is sufficient.
HOW TO PUBLISH A BOOK: What is the best query letter you've ever read?
ANN COLLETTE: I can't single one out, but I can tell you the elements of those queries that were the most successful. First off, the presentation was professional. The author recognized he or she was approaching me to enter into a business relationship. The author had done his or her homework and knew I'd be interested in the subject matter of the book. The prose was crisp and clear. A fresh twist was being offered or an unusually intriguing character was narrating. In nonfiction, an agent always is looking for a strong platform (basically, a way of selling the author along with the book and the author's qualifications for writing it) but this wasn't always the case for fiction. Over the last few years though, I've noticed editors have become more and more interested in a fiction writer's platform too. It doesn't mean the novelist has to have a platform, but it sure helps an agent sell the book if he or she has an established background in the field.
HOW TO PUBLISH A BOOK: When you pitch a book to editors, do you pitch by calling or is it usually written via email? Or both? What goes into a pitch letter to an editor? What makes for an effective pitch letter?
ANN COLLETTE: I pitch both via email and phone. I tend to email when the book is really good, but call when it's really great. What makes a pitch stand out to an agent will also make it stand out to an editor.
HOW TO PUBLISH A BOOK: How much editing do you do with a client before pitching his/her book?
ANN COLLETTE: Every book is different. Carol K. Carr, author of India Black: A Madame of Espionage Mystery, presented me with a manuscript that only needed 5 minor edits. Other clients, though, have needed more extensive line editing. It's never the same. If I fall in love with a book, I'll give it everything I have, do whatever's necessary. The bottom line is both the author and I want to have the best book possible on hand before approaching an editor.
HOW TO PUBLISH A BOOK: What are a couple of the most effective marketing strategies you've seen newly published authors develop to spread the word about their books?
ANN COLLETTE: It's important to develop a strong online presence and reach out to the community of bloggers who are passionate about books. An author also needs to have the best website possible.
HOW TO PUBLISH A BOOK: At the end of the day, what is the most satisfying thing about working in publishing? And what, if anything, would you like to see changed about how publishers work?
ANN COLLETTE: I just wish that everything didn't take so loooong, including how long it takes me to respond to queries. As for satisfaction, absolutely nothing beats walking into a bookstore and practically breaking your neck doing a double-take when you see one of "your" books on display. Man, that is the best!
_____
Our next literary agent interview will be with Saritza Hernandez of the L. Perkins Literary Agency. Look for it published here sometime in the next couple of weeks.
Dear Readers,
Thanks so much for joining us at How to Publish a Book. We are grateful for your interest and support. This week's literary agent interview is with James McGinniss. (See below).
Also, I want to get a plug in for our new Chat Forum:
Visit the site, register a profile, and join in the chat with other authors.
Thanks so much. Now, to our interview!
Stacey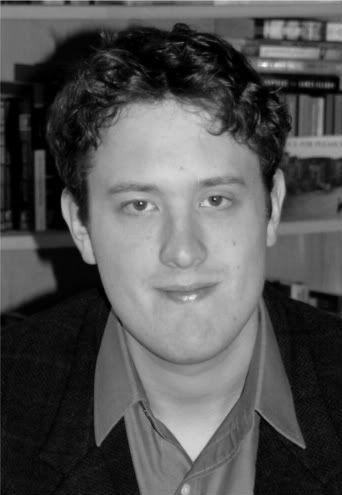 JAMES McGINNISS
James McGinniss was born into the publishing industry and comes from a family of publishing greats (son of bestselling author Joe McGinniss and esteemed editor Nancy Doherty, and brother to acclaimed novelist Joe McGinniss, Jr). During his tenure at Vigliano Associates, James worked closely with the agents there on a number of high level projects. Sensing a strong shift in the publishing industry, James made the timely move of founding McGinniss Associates Literary Agency in order to help his clients flourish in the new market.

HOW TO PUBLISH A BOOK: Let's start at the start. Your father is a very successful bestselling author. What are some of the earliest memories you would associate with the "business" of publishing and writing?

JAMES MCGINNISS: The earliest recollection I have was probably the late 80s when he was researching the book that would become CRUEL DOUBT. He moved the family to North Carolina for a month that summer to do research and I can remember months later when the FedEx package arrived with the first copy of the book. Then the NBC mini-series aired not long after. It all made a huge impression on me, seeing how quickly things moved from interviewing people, to being sequestered in his office with the computer and finally the book arriving from a publishing house in New York. There was something thrilling about it.

On the flip side, I distinctly remember the day when he was hauling boxes of books up to the attic to be preserved. A couple of his 70s titles had gone out of print and I guess that was my first exposure to the dark side of this business, how authors (and agents, publishers, booksellers) are all constantly fighting to be of-the-moment.

HOW TO PUBLISH A BOOK: What are two of the most important lessons regarding the business of publishing books that you learned as an adolescent growing up with an editor mother (Nancy Doherty) and bestselling author dad?

JAMES MCGINNISS: 1. Increasingly, authors have had to be their own best publicists. The first thing any agent or publisher looks for from an author is what their "platform" is.

2. Without deadlines, we all perish.

HOW TO PUBLISH A BOOK: What are your thoughts on your dad's book on Sarah Palin and her FaceBook response to his research?

JAMES MCGINNISS: He first spotted her as a political and cultural phenomenon before she even got the VP nod in 2008. He's got insights into her personality and what drives her followers that people can't get on the blogospheres or the instant books that have been put out on her the last couple of years. It's going to be a very important book.

Her hysterical reaction to his research last year says a lot about her character. She's paranoid, and quick to anger. I can't wait to see her head explode (figuratively, of course) when she sees what's in the book.

HOW TO PUBLISH A BOOK: How did the job at Vigliano Associates come to you?

JAMES MCGINNISS: Through an associate.

HOW TO PUBLISH A BOOK: You've said that while at Vigliano you sensed a "strong shift in the publishing industry" and so made the decision to launch your own agency. Take us through that decision process. What was the shift? What steps did you have to take to launch a new agency?

JAMES MCGINNISS: Starting in late 2008 I was seeing people at all the big publishing houses losing their jobs, getting laid off. There had been a model for years of publishers overpaying for books that had no chance of earning out their advances. There's a new business model being implemented industry wide and I thought the best way to be part of it was to strike out on my own.

HOW TO PUBLISH A BOOK: How did you and Barry Zucker first meet?

JAMES MCGINNISS: We've been friends for many years.

HOW TO PUBLISH A BOOK: If you had to describe the mission of McGinnis Associates Literary Agency, what would it be?

JAMES MCGINNISS: To keep our clients' priorities close to our hearts through every step of the process, not just throughout the submission and the contract negotiation. We think an agent needs to be involved in helping authors promote their work throughout the publication.

HOW TO PUBLISH A BOOK: How should prospective clients establish contact with you?

JAMES MCGINNISS: Through our website's submissions page.

HOW TO PUBLISH A BOOK: What kinds of writers are you most interested in?

JAMES MCGINNISS: As long as it's a compelling project there's no genre we look to take on in particular.

HOW TO PUBLISH A BOOK: How long does it take you to recognize a potential client's work as commercially viable? As an agent are there any strategies you've learned to distinguish exceptional talent from that of just the mildly interesting?

JAMES MCGINNISS: For nonfiction, we look right for the author's platform and ability to publicize the work, since any publisher will be looking at the same information as soon as they receive the proposal.

For fiction, there are a couple of steps. First is reading the synopsis and seeing if it's a project I'd feel passionate about. Second is examining the first 50 pages to see if the writing is polished enough, talented enough, etc. Lastly, we closely read the entire manuscript to see how taut the plot is and how tight the narrative structure is. If it passes all those tests I'd say it's more than "mildly interesting."

HOW TO PUBLISH A BOOK: What are your thoughts on eBooks? Specifically, will major traditional publishers survive the switch to digital reading that many folks believe the next ten year's holds for us?

JAMES MCGINNISS: Whatever format someone is buying a book in, there will always need to be a higher authority to separate the compelling and exceptional work from the thousands of other manuscripts that are out there. eBooks will ultimately have more books sold and read than ever before, and that won't be a bad thing.

HOW TO PUBLISH A BOOK: At the end of the day, what is the most satisfying part of working in publishing?

JAMES MCGINNISS: Opening the box of books that you had a part in creating.
HOW TO PUBLISH A BOOK: Thanks so much, James.
_____
Our next literary agent interview will be with Ann Collette of the Helen Rees Literary Agency. Look for it published here sometime in the next couple of weeks.